You may be a marketing agency, a company with a software solution that wants to integrate chatbots, a startup or just a person with an idea.
ChatCompose offers you the option to build, and install chatbots with your own brand, wherever you want. You can create from 20 chatbots (Premium Plan) to unlimited (VIP Plan) with a different brand or design based on your own or the service you are offering.
Customize the design and brand
With ChatCompose you can choose your own designs and schemes for your chatbot and add your logos or brand within the chatbot.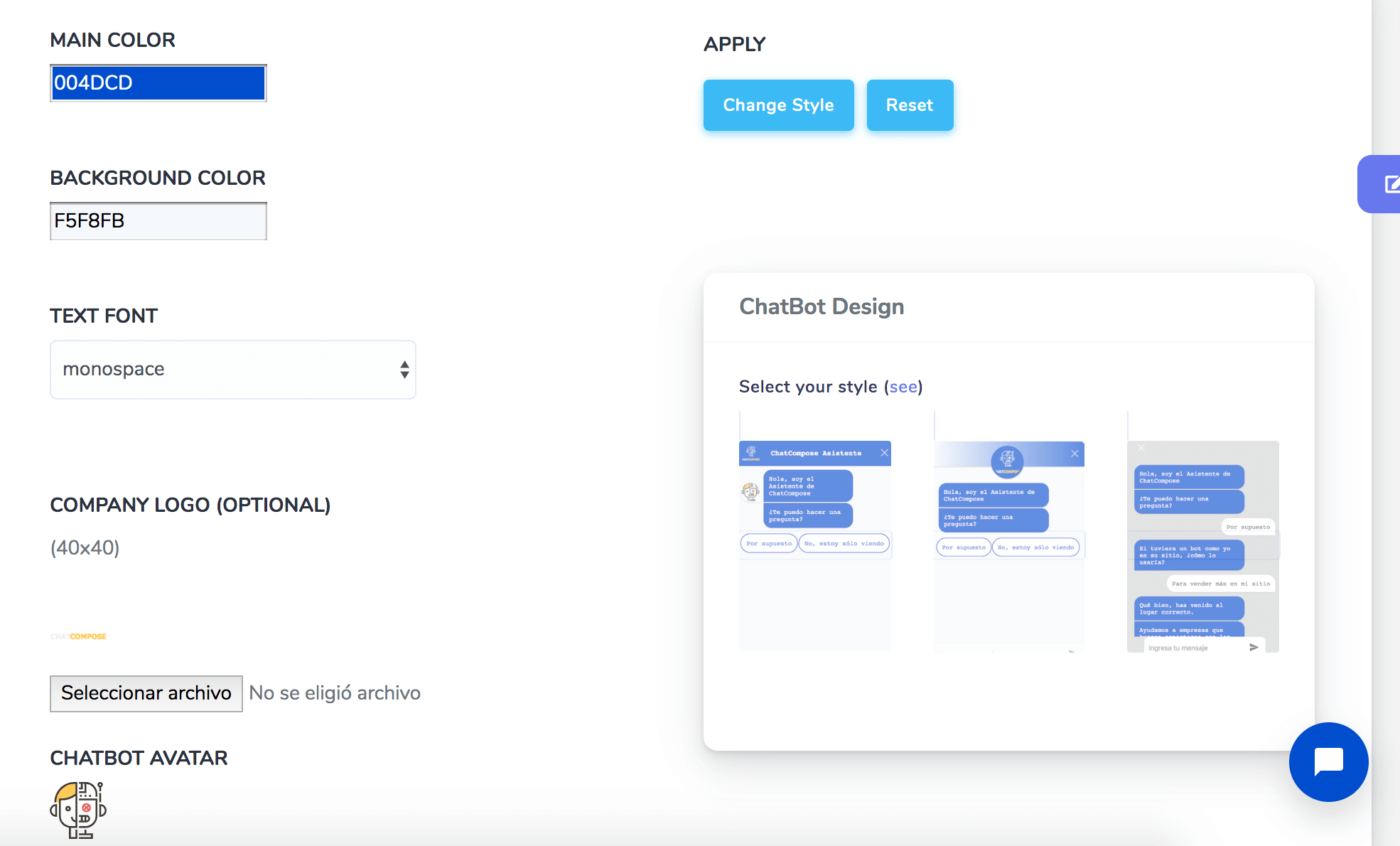 You can change the color, logo, avatar and Title of the bots for a complete customization.
There are 3 main styles to choose from:
Default
Clean
Transparent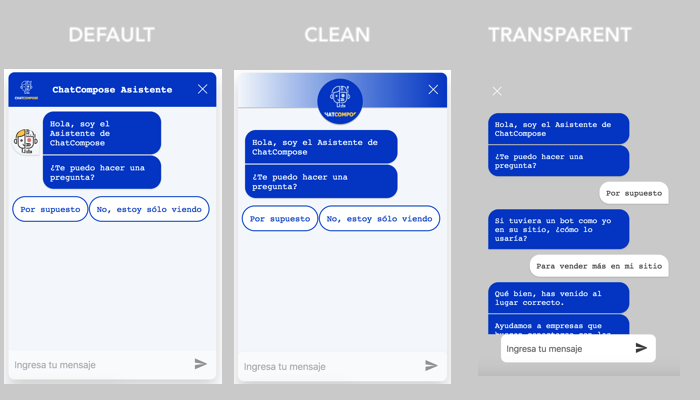 Manage your ChatBots in one place
ChatCompose makes it easy for you to manage all you chatbots in one place. You can easily edit and configure the chatbots of all your clients and receive alerts on important events that the client has received.
You can also add additional emails to the platform so you, and your clients can receive notification on the new generated leads, purchases and support requests done through the chatbot.